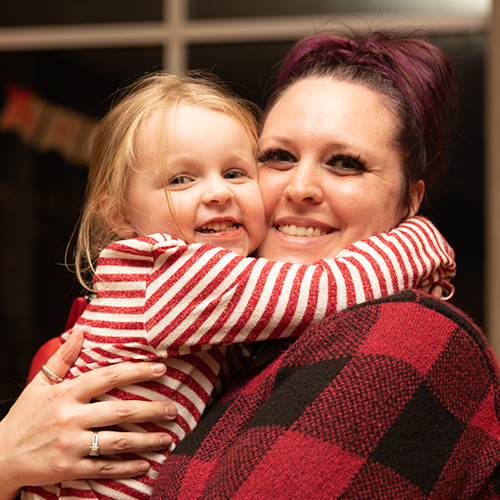 Joy for Children & Families
Your gift helps children and families like Caitlin.

Reunited and for Caitlin, one of our recent Hope Place graduates, and her two sons — it feels so good!
"God has led me yet again back into the loving arms of my two handsome and resilient sons, Kempton and Josiah: Mommy loves you guys so much," said Caitlin.
"We did it! I can't wait to embark on this new journey together."
Since graduating Hope Place this summer, Caitlin has been accepted into college, has stable housing and built a strong support system.
"God, You made a way … when there was no way … and I believe I'll see You do it again."
---
Your gift is our commitment. Your gift is a sacred trust. We promise to honor your generosity and use your donation in the most effective way possible. The gift options shown reflect Mission programs and the suggested donation amounts are based on the actual cost per person served. Each item is representative of the gift category in which it appears, and donations will be used to provide assistance within that gift category where it is needed most.
Or, give a gift of any amount to make an impact. Your generosity will meet urgent needs, and help those who are lost — struggling with homelessness, addiction, and feeling utterly alone and isolated — become found.