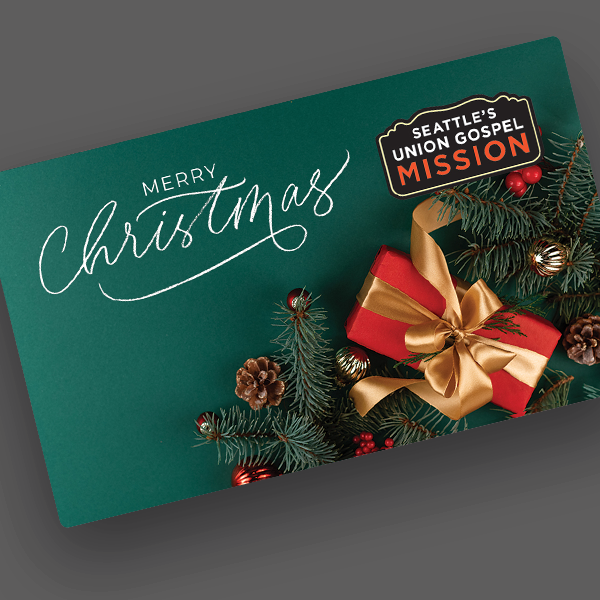 Gift Cards
The perfect gift for any special occasion and guaranteed to bring joy! Give friends and family the gift of choice for their birthday, retirement, graduation, and more! Every gift from our Gift Catalog helps meet the urgent needs of men, women, and children who are homeless, hungry and hurting in our community.
Your gift helps homeless people like Jay, "It warms my heart to know that no one in this city has to go hungry and it shows me hope!"
When you order a gift card, you'll instantly receive an email with your digital gift card and a unique code to use at checkout. Print the gift card to include with a wrapped present or share your gift card link in an email to a friend or family member.
Our Commitment
Your gift is a sacred trust. We promise to honor your generosity and use your donation in the most effective way possible. The gift options in our catalog reflect Mission programs and the suggested donation amounts are based on actual cost per person served. Each item is representative of the gift category in which it appears, and donations will be used to provide assistance within that gift category where it is needed most.